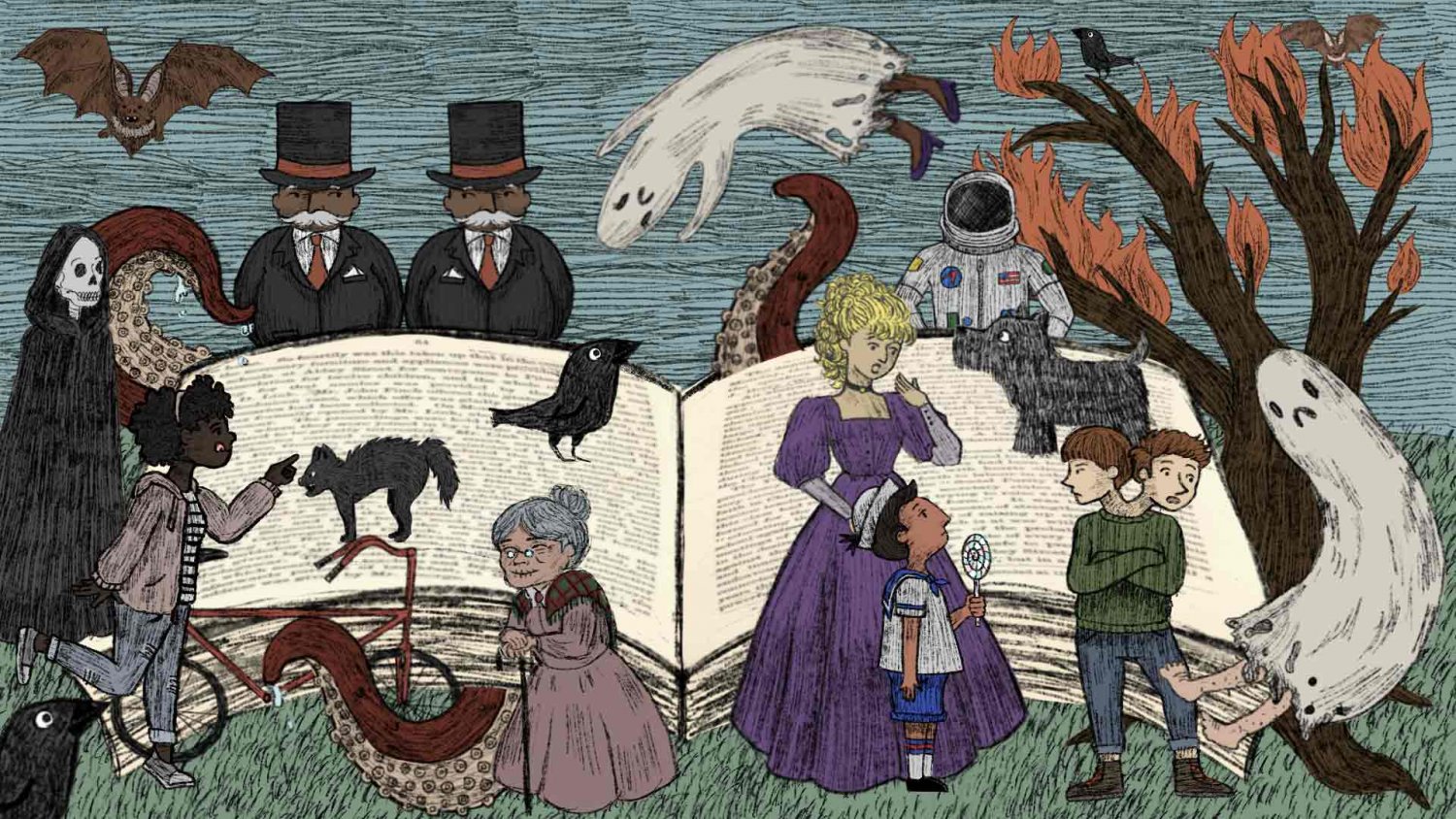 Creative Writing Certificate Program
Illustration by Valerie Tran
Creative Writing Certificate Applications Now Being Accepted
The Creative Writing Certificate Program is currently accepting applications for new admissions in the Fall 2022 Semester. Please review the requirements for completing the certificate program.
The PRIORITY Deadline for applications (March 15th) has passed, but we will continue to accept applications for available seats until July. Please be aware that classes are limited.
Applications submitted by March 15th will receive decisions before the spring advising period begins.
Applicants in Fiction need to submit a writing sample of up to 2,500 words. The sample can consist of one story, several stories, or a novel excerpt.

Applicants in Poetry need to submit up to 5 pages of poetry, which can consist of one poem or several poems.
Please label your writing sample filename as follows: Last name_First name_EID
The application has TWO parts:
The Undergraduate Creative Writing Program is a subset of the UT English Department.
Winners of the 2022 Parker and Kruger Writing Awards will be announced in early May!
Ongoing Opportunities
Check back often for more links to publishing, contest, and internship opportunities.
The Writers' League of Texas provides internship, networking, literary, and educational opportunities in Austin and around the state, as well as an annual conference featuring literary agents and editors.
The Texas Book Festival, one of the largest in the country, takes place annually in late October / early November, but offers volunteer opportunities throughout the year.
Poets and Writers magazine lists contests, fellowships, grants, and literary journals for writers of all levels.
Tab 4. Add body text in this space.
Tab 5. Add body text in this space.